1. Part Finlandia Hall

Markku Henttinen, CEO, Finnish Association of Purchasing and Logistics LOGY ry
Markku Henttinen has extensive experience from various managerial positions in the retail industry and logistics service companies, both domestically and internationally. Henttinen has been an active volunteer in LOGY since 1989 and has served LOGY as the Chairman of the Board 2006-2009. Between 2009 and 2012, he also functioned as the Chairman of the Board in the Association of Logistic Enterprises in Finland. Since 2012, Henttinen has worked as the CEO of LOGY.
---
Timo Ritakallio, CEO, Ilmarinen Mutual Pension Insurance Company

Timo Ritakallio is President and Chief Executive Officer at Ilmarinen Mutual Pension Insurance Company. He has been appointed OP Financial Group's new President and Group Executive Chairman and he will take up his duties in March 2018. Timo Ritakallio also functions as the Chairman of the Board of Directors of the Finnish Olympic Committee and as the Vice Chairman of the Board of Directors at Outotec.
---

Remko van Hoek, Board Chair, CSCMP, Supply Chain and Procurement Executive Advisor

Remko van Hoek is the 2017–2018 Boardchair for CSCMP, the leading global association for supply chain management professionals. He is also a visiting professor at the Cranfield School of Management and executive advisor to several companies. He has held CPO and supply chain executive roles at several companies, including Disney, Nike and GDF SUEZ, both globally and in Europe.
---
KEYNOTE: Amadou Diallo, CEO EMEA, DHL Global Forwarding

Amadou Diallo is a CEO for the Middle East and Africa region for DHL Global Forwarding. In his most recent role he worked as an Executive Vice President of Value-Added Services and Integrated Logistics with DHL Global Forwarding, and before that as the CEO of DHL Freight from 2011 to 2016. At the same time he founded the new digital platform – Saloodo!
---
Panel discussion: Customer experience on the management's agenda
Irmeli Rytkönen, CEO, Gigantti Oy Ab Irmeli Rytkönen has been leading Gigantti Oy Ab since 1999 – since it started operating in Finland. Gigantti has put lots of effort into creating a supreme purchasing experience for its customers. Gigantti has also modernised and expanded its main warehouse recently. Gigantti is part of Norwegian Elkjøp-group and Rytkönen is also working in the groups' Nordic management team.
---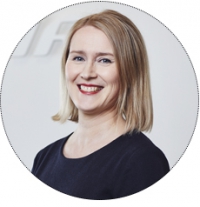 Piia Karhu, SVP Customer Experience, Finnair
Piia Karhu has been the Senior Vice President of Customer Experience at Finnair since 1/3/2016. She has worked at Finnair at different leadership positions since 2013. Prior to Finnair she worked as a management consultant. In the centre of Finnair's growth strategy there is customer experience and the development of customer loyalty.
---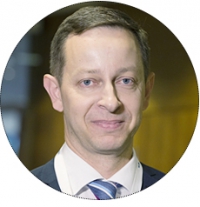 Jussi Aho, CEO, Fira Group
Jussi Aho, CEO of Fira Group, is known as a reformer of the construction industry. Aho brought customer experience to the centre of the construction business. Finnish Construction Engineering Association RIL has chosen Jussi Aho as 2017 Master of Science in Technology of the whole construction industry. Aho is also member of board in Caverionin, Kaskipuun, Ekovillan and Enveran
---
Petri Järvinen, Executive Director, Supply Chain and Logistics, Coop Sverige & Managing Director, Coop Logistik AB
Petri Järvinen has extensive experience from the logistics industry. He has worked globally with supply chain strategy and operative management issues. His work experience is from Unilever - FMCG, Nokia – HiTech, Mölnlycke Health Care – Medical Device and Coop Sverige – Grocery Retail. Furthermore, he is a member of the board at Posti.
---
Afternoon– Industrial Session
Rainer Bürkert,

Executive Vice President, Würth Industries Service GmbH & Co
As an Executive Vice President of the Würth Group, Rainer Bürkert is responsible for more than 46 Würth Industry companies and 12 Würth Industry Divisions worldwide. Within his position, Rainer has more than 25 years' experience in international business development and consulting, with a focus on logistics and sales. In addition to that, he worked as a lecturer at the University of Applied Sciences in Heilbronn and is a member of the Advisory Board of the ELA-Group in Haren.
---
Jari Parviainen, Sourcing and Supply Chain Executive, Valmet-Automotive
Jari Parviainen has more than 10 years of experience from strategic sales and marketing (STMicroelectronics ja Foxconn International Holding Ltd.) and 10 years of experience from procurement (Nokia Oyj). Currently, he is responsible for Valmet Automotive Oy's Engineering supply chain and has been innovating the strategic subcontractor cooperation and company's internal cross functional cooperation procedure.
---
Zoltan János Szabo, Group Logistics director, Grundfos
Zoltan János Szabo has been heading Grundfos Group logistics function for last 6 years. Zoltan is located in Denmark and his areas of responsibility are global freight, warehousing, packaging, logistics compliance and order to delivery process of Grundfos Group. Grundofs's turnover is about 3.3 billion EUR. Grundfos Logistics network operates 13 regional Distribution Centers and 3 Regional Spare Parts Distribution Centers worldwide. Grundfos runs ERP systems in all units under SAP. European logistic footprint reorganization is actually run by logistics function in EMEA.

---
Afternoon – Trade Session
---
David B. Grant, Professor of Logistics, Hull University Business School and Distinguished Senior Fellow at Hanken School of Economics, Helsinki.
David B. Grant is Professor of Logistics at Hull University Business School in UK and Professor of Supply Chain Management and Social Responsibility at Hanken School of Economics in Helsinki. David's research interests include logistics customer service, satisfaction and service quality; retail logistics; reverse, closed-loop and sustainable logistics; logistics and supply chain relationships; logistics education; and the integration of logistics and marketing. David has over 220 publications in various refereed journals, books and conference proceedings and is on the editorial board of many international journals. He is a member of the US Council of Supply Chain Management Professionals (CSCMP), UK Logistics Research Network (LRN), the French Association Internationale pour la Recherche en Logistique (AIRL), the Nordic Nordisk Forskning i Material Administration (NOFOMA), and the British Retail Consortium's Storage and Distribution Technical Advisory Committee.
---
Stefan Holmberg, Process Development Manager, Supply Chain, IKEA
Stefan Holmberg holds a Ph.D. in SCM from Lund University, Sweden. Stefan is currently active as Process Development Manager at IKEA with responsibility for a team developing IKEA's global process for Sales, Demand, Need and Capacity planning. His experience includes global implementation of JDA Demand and Fulfill modules across IKA'S 403 stores, 27 DCs and 1050 suppliers. Stefan's research interest is within the field of Supply Chain Integration.
---
Mika Sutinen, hallituksen jäsen, Musti ja Mirri
Mika Sutinen is the Finnish businessman of the year in 2017. He functioned as CEO of Musti ja Mirri from 2010 to 2017 and led Musti ja Mirri to be the biggest pet store chain in Scandinavia. He is also chairman of the board of SGN Group Oy, Kalpa Hockey Oy, Saurum Oy, Jungle Juice Bar Oy, Talentree Oy and Premium Pet Food Oy. Furthermore, he is a Member of the Board in Luhta Sportswear Group, KPY, Voimatel Oy and Pohjois-Savon OP.
---
Afternoon – Logistics Service Sessio
---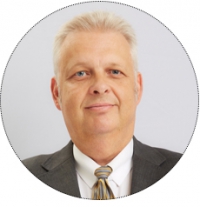 Michael Enberg, toimitusjohtaja, Maersk Finland
Michael Enberg, Managing Director, Maersk Finland Michael Enberg started his career in shipping and forwarding in 1980 as a transport officer for a turn-key consulting company in Libya. After that, he worked for a logistics company in Saudi Arabia. As from 1991, he has held several industry positions as Managing Director. Since 2010, he has been the managing director and a board member of Maersk Finland Oy as well as a member of the Leadership team of the Maersk Line Eastern European Cluster
---
John Quak, Head of International Business Development and Sales, Posti Group and Itella Russia
John Quak has 20 years of experience in international business development and sales in eCommerce, Logistics, ICT and Telecommunications. His main focus is new business in the CrossBorder eCommerce fulfilment segment. He has initiated and closed several China-Europe/Russia and Europe-China contracts. He is well connected and has a highly valued and trusted business network around the globe. John holds a bachelor's degree in Business Economics and Marketing.
---
Chris Oanda, Regional Vice President, The International Federation of Purchasing and Supply Management (IFPSM)
Chris Oanda is a practising Supply Chain professional with over 20 years of experience gained in academia, private and public sectors in consultancy and employment. In his previously role, he was responsible for the global procurement of Kenya Airways. He has worked in the Oil and Gas, Commodities, Pharma, Aerospace and Manufacturing sectors across four continents. He has been awarded Head of State Commendation (HSC) by President of Kenya for distinguished contribution to Supply Chain Development.
---
KEYNOTE: Mirva Antila, CEO, IBM Finland
Mirva Antila has served as the CEO of IBM Finland since the beginning of 2017. During her 20 year plus career at IBM, she has worked in several sales and business development positions in Finland and in other Nordic countries. Previously, as executive vice president, she was responsible for business units in the health care, public and finance sectors. She has extensive experience in business development and management in the international setting
Maria Tiilikainen
Event Manager
e-mail: maria.tiilikainen@logy.fi
Tel: 050-3685862