World Class Speakers
The speakers will offer you insights into the megatrends, technology utilization, sustainability and the human factor. After the IFPSM World Summit you will be able to consider new thinking and initiatives that will support your associations or organisations growth in a changing environment.
---
Professor Christopher Bovis
Professor Christopher Bovis is an international leading authority in public procurement and public-private partnerships. He specializes in all areas of European Business Law, anti-trust law and policy, with particular emphasis on public sector management.
---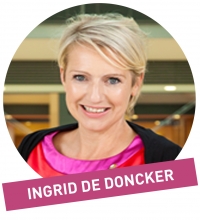 CEO Ingrid De Doncker, iDDea
Ingrid is a serial entrepreneur in the procurement space. Amongst others, she is CEO of iDDea, a full life-cycle strategic sourcing powerhouse, that enables companies to make the right buying decisions for the growth of the business while improving procurement impact to the bottom line. Ingrid and her team are active in the consulting and training space for both the private and public sector and they engage across all levels of the business.
---
Prof. Dr. Michael Henke
Prof. Dr. Michael Henke is Director of Fraunhofer Institute for Material Flow and Logistics (IML) in Dortmund and holds the Chair in Enterprise Logistics at the Faculty of Mechanical Engineering at TU Dortmund University, Germany. Furthermore, he is Adjunct Professor for Supply Chain Management at the School of Business and Management of Lappeenranta University of Technology in Finland.
---
Research Vice President Geraint John, Gartner
Geraint leads the sourcing, supplier management, supply chain risk and globalization research and content streams at SCM World, a Gartner Community. He provides insights, learning & development and advisory support to leading global companies through research reports, inquiry calls, interactive workshops, conferences, practitioner-contributed webinars and case studies.
---
Vice President Jan Mickos, CGI
Jan Mickos has an extensive background in Security, Business Consulting, Enterprise Architecture and Software Development. He heads the Finnish Cybersecurity practice, which consists of a Security Operations Center, backed by a Security Consulting practice and a comprehensive network of Global Security Operations Centers and 1500+ skilled cybersecurity professionals.
---
VP Sourcing and Logistics Sustainability Johanna Pirinen, Stora Enso
Johanna Pirinen is utilizing power of purchasing for business success and driving sustainability in company's wide supplier base. She is on a mission to do good for people and planet and trusts that it is businesses that can do so. During her career she has worked in variety of industries ranging from construction, telecommunication, and industrial machinery to forest industry in different sustainability leadership roles. She holds M.Sc. degree in environmental engineering from Helsinki University of Technology.
---
Prof. Dr. Frank Rozemeijer
Frank Rozemeijer holds the NEVI Chair of Purchasing and Supply Chain Management and the UMIO Chair in Services Innovation at Maastricht University. His research on supply chain collaboration, organizing for purchasing synergy, buying services, procurement strategy, leadership and creative sourcing teams has been published in academic journals such as Journal of Purchasing and Supply Management, Journal of Supply Chain Management, Journal of Services Marketing and Industrial Marketing Management, and in practitioner magazines (Supply Chain Magazine, DEAL!, Value Chain Management, LINK Magazine) Also, he (co-)authored a number of the books (e.g. Developing Sourcing Capabilities, Wiley, 2005).
---
Chief Digital Officer Marcell Vollmer, SAP Ariba
Marcell Vollmer is responsible defining and driving Digital Transformation for customers of SAP Ariba globally. A thought leader in procurement, supply chain, finance and shared services, Marcell's expertise lies in defining digital transformation strategy and to make Run Simple a reality for global customers and consumers by delivering high cost and additional procurement savings.
---
Head of Unit Tero Meltti, Ministry of Finance, Finland
---
Dean and Director Bernand Gracia, European Institute of Purchasing Management
---
Global Offerings Leader, Source to Pay at IBM Global Process Services Moray Reid, IBM
---
Vice President & CPO, Global Purchasing and Materials Management Josip T. Tomasevic, AGCO
---
Professor Yu Yugang, University of Science and Technology of China
Any many more. All speakers will be published soon.