World Class Speakers
The speakers will offer you insights into the megatrends, technology utilization, logistics, procurement and SCM. After the LOGY Conference you will be able to consider new thinking and initiatives that will support your organisations growth in a changing environment.
---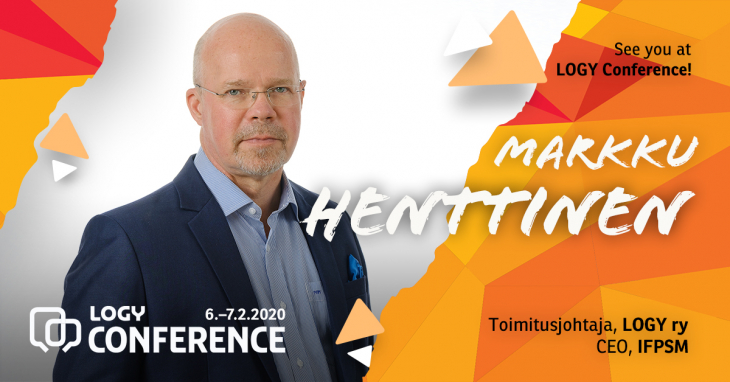 Markku Henttinen, CEO, Finnish Association of Purchasing and Logistics LOGY & IFPSM
Markku Henttinen has an extensive career in logistics and supply chain management. He has served as Managing Director of Transpoint and Head of Groupage Freight Logistics at VR Transpoint. Today, Henttinen is the CEO of LOGY ry as well as the CEO of The International Federation of Purchasing and Supply Management IFPSM, with a unique viewpoint to global logistics and procurement.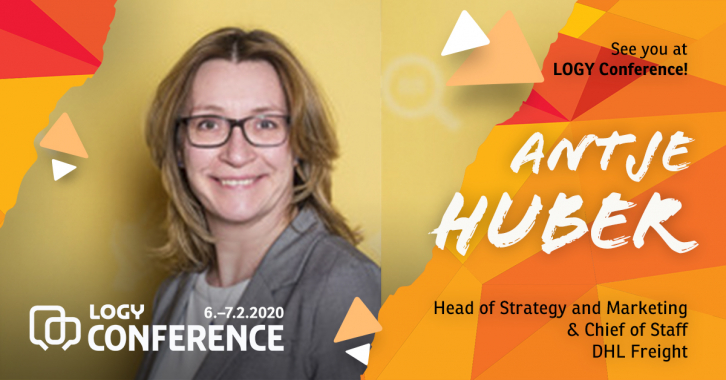 Dr. Antje Huber, Head of Strategy and Marketing & Chief of Staff, DHL Freight
Dr. Antje Huber is Head of Strategy and Marketing and Chief of Staff at DHL Freight since beginning of 2017. Before she joined DHL Freight, she held several positions at Deutsche Post DHL Group, for example as Senior Expert within Corporate Development focusing on Market Research or as Director Marketing Service at DHL Paket. She further held the position of VP Innovation, with a special focus on robotics, analyzing and developing innovative technologies for the Deutsche Post. Before Antje joined DPDHL in 2003 she worked for a consultancy, focusing on strategy and marketing for SME companies, that she founded in 1999.
---


Krista Huhtala-Jenks, Head of Ecosystem & Sustainability MaaS Global
Krista Huhtala-Jenks has been working on developing the revolutionary Mobility as a Service concept for several years. At MaaS Global, the world's first true MaaS operator with its Whim service, as Head of Ecosystem & Sustainability Krista focuses on spreading the open ecosystem approach, working closely with all stakeholders interested in making MaaS a reality. Having previously worked on MaaS policy and legislation at the Finnish Ministry of Transport and Communications she strongly believes that MaaS is the win-win solution for people's mobility needs and the society. Besides her day job, Krista moonlights as a hardcore metal head.
---
Mia Jyrkänkallio, Key Account Manager, DHL Freight Finland, DHL Freight Finland
Jyrkänkallio works in logistics and transportation. DHL First Choice Continuous Improvement, the experience from the oil industry and active membership of LOGY Transport Forum have provided her good support and experience along her career.
---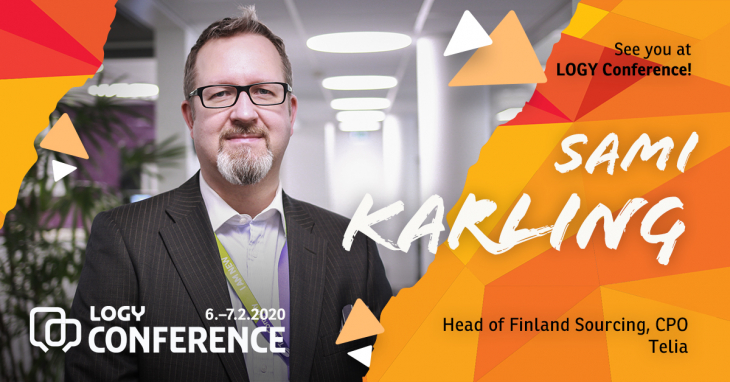 Sami Karling, Head of Finland Sourcing, CPO
Sami has more than 20 years' experience from Sourcing and Procurement from multiple industries leadership positions, and current works as Head of Finland Sourcing for Telia Company, and Country CPO for Telia Finland.
Prior joining to Telia, Sami was seven years in Food Industry (Vaasan, Apetit procurement) and eight years with Nokia procurement leading IT, MRO, Telecommunication, and Facility services categories.
Sami has M.Sc in Production technology and economy from Helsinki University of Technology. He lives in Helsinki, Finland with his family and his interests include skiing, arts and boating.
---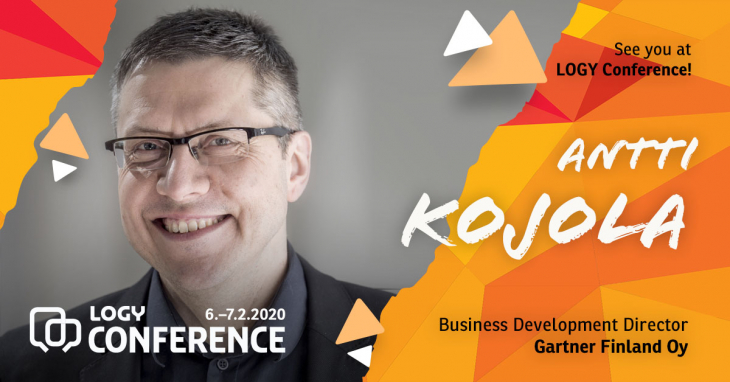 Antti Kojola, Business Development Director, Gartner Finland Oy
Antti Kojola has been responsible for the supply chain in the industry sector, he has provided consulting and training on how to modernize end-to-end supply chains as well as advising companies on how to utilize new technology. Now with Gartner, Antti is able to combine his two focal points of interest (SC & IT).
---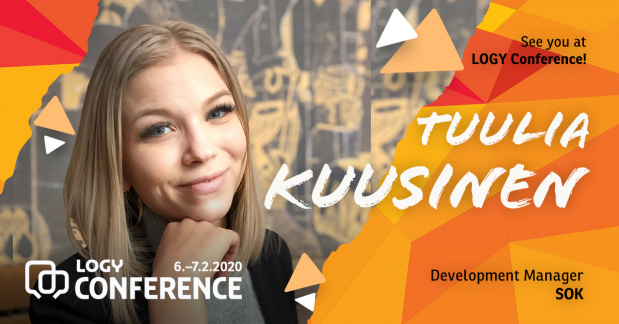 Tuulia Kuusinen, Development Manager, SOK
Tuulia Kuusinen (MSc in Business) works as a development manager in S Group's retail supply chain department. Her responsibilities include different development areas in supply chain optimization, lean and agile methods, reporting and analytics. She has a strong analytical mindset in addition to understanding the total supply chain operations. Previously she has worked in analytics and operational supply chain functions.
Tuulia has been an area board member in Turku region, chair for LOGY Young Professionals' board and a board member in LOGY Procurement Forum. In 2020 Tuulia is a board member in LOGY, LOGY Procurement Forum's board member and LOGY Young Professional's board member.
---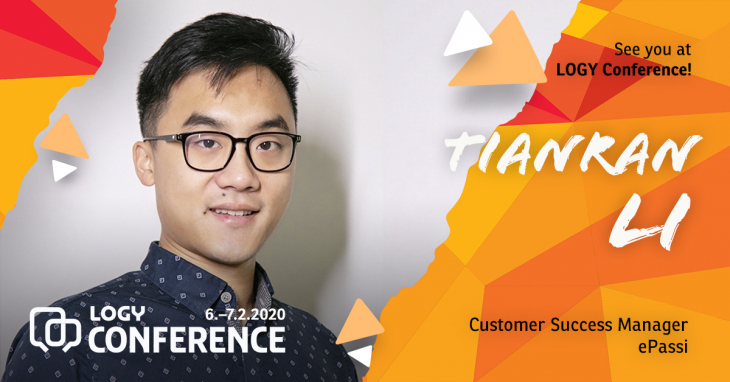 Tianran Li, Customer Success Manager, ePassi
Tianran is a B2B expert in mobile payments and an emerging technology lover. He helps corporate clients develop proper services to their customers, and enables them to run efficient operations to succeed in the digital world.
---
Taru Lindeman, CEO, Boardman
Lindeman has been a management consultant specializing in logistics and supply chain management for over ten years. She is an experienced management coach and has been program director for the numerous domestic and international events and seminars.
---

Annika Nevaste, Industry Leader, Google Cloud
Annika Nevaste is Industry Leader for Google Cloud responsible for the business across public cloud offerings and workloads in Finland. Annika has 16 years of experience in leading IT roles and driving growth. Prior to joining Google, she was country manager for IoT, Watson and Digital Experience and a member of the IBM Finland leadership team.
She has long experience in technologies such as Blockchain, IoT, customer experience, data and AI and applying the solutions for concrete business results on a global scale. Annika is passionate about innovation, change leadership and how by putting together the right technologies, processes and people for companies to achieve the greatest disruptions.
---

Petteri Nisonen, Vice President Sourcing, Fazer Group
Petteri Nisonen is the Vice President Sourcing of Fazer Group. Previously, he has held challenging sourcing positions at Paulig, Fiskars and Nokia. He has a strong track record of over 20 years in global sourcing, supplier collaboration, development of sourcing processes and tools.
---
Peter Nyman, News Anchor, Communications Coach

Nyman is an experienced corporate events presenter and seminar moderator. He is a journalist and communications professional who also coaches in three languages.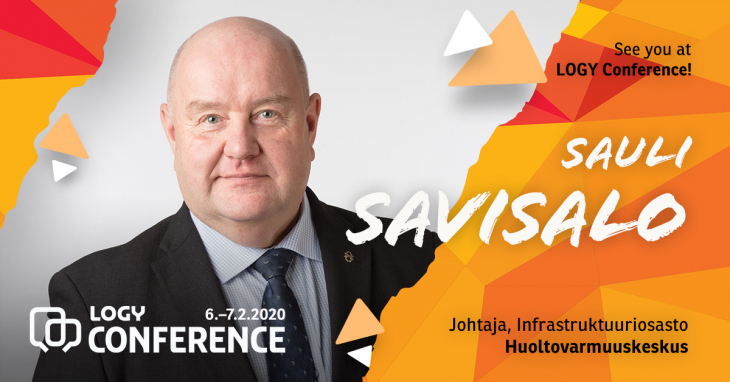 Sauli Savisalo, Director, Infrastucture, National Emergency Supply Agency
Sauli Savisalo leads the Department of Infrastructure at National Emergency Supply Agency (NESA) which promotes business preparedness especially for serious disruptions and exceptional situations in the areas of digital society, cyber security, logistics, finance and media.
Sauli Savisalo has more than 10 years of work experience at NESA, two years in business and about 30 years in the development of management systems and information management in the Finnish Defense Forces.
---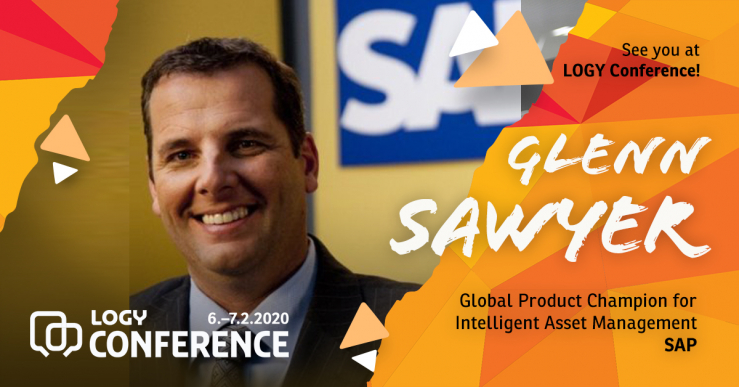 Glenn Sawyer, Global Product Champion for Intelligent Asset Management, SAP
Glenn is an International Thought Leader with twenty-five years' experience in the Enterprise Software space. Early in his career Glenn launched two IT startups focused on global manufacturing automation. He joined SAP in 2010 and is currently the Global Product Champion responsible for SAP's Cloud Intelligent Asset Management. He is a passionate practitioner of understanding organizations operational maturity and consulting companies moving from ordinary to best in class. He is considered an industry expert in Digital Transformation, Asset Management, IOT, Supply Chain Management & Intelligent Manufacturing.
---
Antti Suorsa, Senior Advisor
Suorsa is an experienced new generation sourcing manager. He has strong experience in process development, team management, strategy development and implementation.
---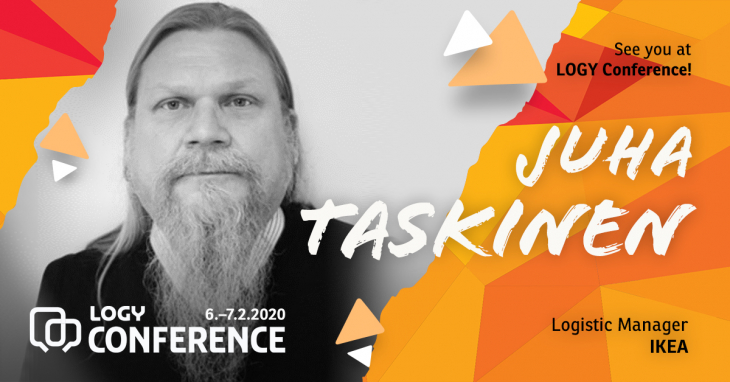 Juha Taskinen, Customer Fulfillment Manager, Ikea Suomi
Juha Taskinen is an IKEA department store logistics expert who is working to develop an even greener supply chain for the entire IKEA world. Juha has a 30-year career in IKEA, during which he has held several positions in IKEA organizations in Finland, Sweden and Russia. Today, Juha works in two different roles: as a Customer Fulfillment Manager for IKEA Finland and in the Global Logistics Development Team.
---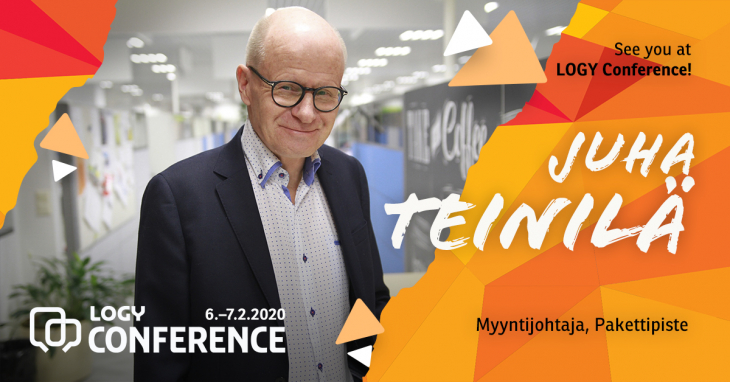 Juha Teinilä, Sales Director, Pakettipiste
Juha Teinilä is a truly long-term transportation and logistics professional. For decades, he has worked with customer solutions in Finnish logistics. He has been implementing demanding SCM solutions throughout the supply chain. Package traffic has therefore always been closest to his heart. In his current position he has been creating the Pakettipiste consumer solution. In all of his activities, he has always kept the sales first, and has generally held sales and marketing leadership roles.
At LOGY Conference, Teinilä talks about whether a customer-driven logistics company can succeed.